14"X17" Wireless Detector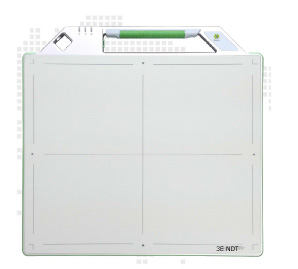 14"X17" portable wireless radiography detector with dual band 2.4GHz/5GHz 802.11n wireless transmission. Image acquisition cycle can be completed within 5 seconds (From X-ray exposure to image being displayed on screen). To ensure reliable operation in any environment, the detector also provides a standard Gigabit Ethernet port for wired operation.
Outstanding battery capacity ensures over 1400* shots when it's fully charged (*continuous operation with 10 seconds interval between each acquisition).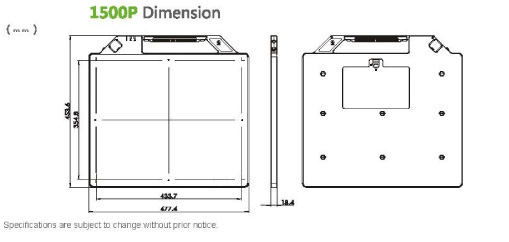 The most advanced CsI direct-deposition technology ensures excellence of image quality at low X-ray dose for safety-minded operation environment.
Aluminum-alloy uni-body enclosure with Impact-absorption rubber edge and water-proof seals support the detector to be used in various complicated environment.
Parameter: